Built-in FX and Mic/Preamp Modeling
Building your studio around Antelope Audio's Discrete 4 will inject your projects with a new level of quality. Four console-grade mic pres yield an expensive-sounding warmth, while Accusonic modeling puts an array of classic microphone and preamp emulations at your fingertips. You also get a sizable collection of spot-on vintage processor models, courtesy of Discrete 4's built-in FPGA FX. And whether you're tracking, mixing, or mastering, you'll experience amazing sound quality, thanks to Antelope's legendary clocking and conversion. Discrete 4 includes an ample amount of I/O, and its comprehensive monitoring section supplies you with up to four individual headphone mixes. Discrete 4 demands to be the centerpiece of your studio.
This version of Antelope Audio's Discrete 4 includes the Basic AFX Collection, which allows you to use 2 channel strips of FGPA FX processing with 4 FX instances on each. For more information, call your Sweetwater Sales Engineer.
Console-grade preamps with Accusonic modeling
Discrete 4's four console-grade preamps feature a fully discrete design consisting of six accurately matched transistors. These pres sound amazing and will complement any mic in your locker. That being said, Discrete 4 really shines with Antelope's Edge and Verge mics, which work in concert with the interface's built-in Accusonic modeling to emulate classic microphones and preamps in real-time. Experience an authentic blend of 10 different mic preamps, along with tube, transformer, and FET-based microphones, with no artifacts or latency. You can capture sources with and without Accusonic modeling, enabling you to choose between mic and preamp models while mixing.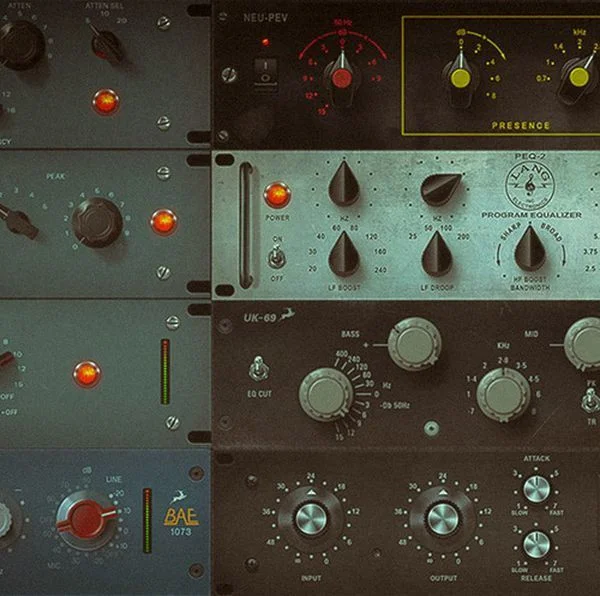 Hardware-based emulations of classic processors
Antelope Audio's Field Programmable Gate Array (FPGA) technology not only allows Discrete 4 near-zero latency performance, but it also powers its built-in FPGA FX, which are authentic digital re-creations of classic hardware processors. FPGA FX respond more like hardware compared to many other plug-ins, thanks to this powerful processing platform. Discrete 4's included effects deliver spot-on emulations of vintage processors, but they're just the beginning. Antelope's engineers are continuously working on creating new models, and you'll be able to add them for free as they become available.
Basic AFX Collection
Enter the world of authentic vintage gear modeling with the Basic AFX Collection. Explore the true sound of iconic and expensive units from BAE, Gyraf Audio, Lang, and FET. With the Basic AFX Collection, you can use two channel strips with four instances of FGPA FX processing on each. This Basic AFX collection features 50+ Antelope Audio real-time FPGA FX.
Tape Machines
Preamps
V76
Gyraf Gyratec IX
BAE 1073
RD-47
BA-31
Compressors
Impresser
PowerGate
Tubechild670
Grove Hill Liverpool
BA-6A
SMT-100A
FET-A78
ALT-436C
Stay-Levin
VCA160
Tube176
X903
Gyraf Gyratec X
FET-A76
Antelope FeedForward Compressor
EQs
VEQ-55b
VEQ-STU 089
VEQ-STU 169
VEQ-STU 900
VEQ HA32C
BAE 1023
BAE 1084
NEU-W492
NEU-W495
NEU-PEV
VEQ-4K Series
VEQ-4K Black
VEQ-4K Brown
VEQ-4K Pink
VEQ-4K Orange
BAE-1073
VEQ-HLF
VEQ-1A
VMEQ-5
VEQ-55A
Lang PEQ2
UK-69
Parametric EQ
Guitar Classics
Burnsphere (DE)
Marcus II (US)
Overange 120 (UK)
Tweed Deluxe
TOP30
DARKFACE
MODERN
PLEXI 59
ROCK 75
ROCK 22.10
Reverb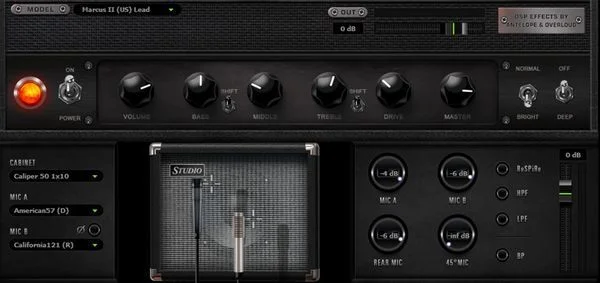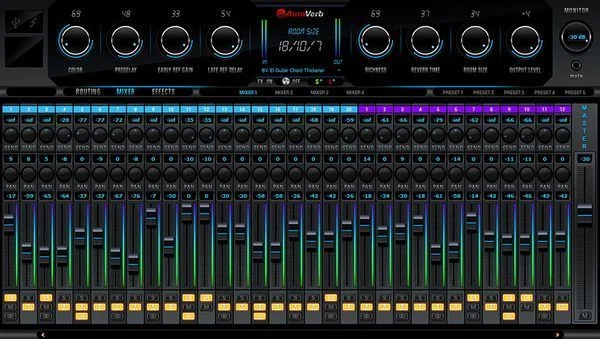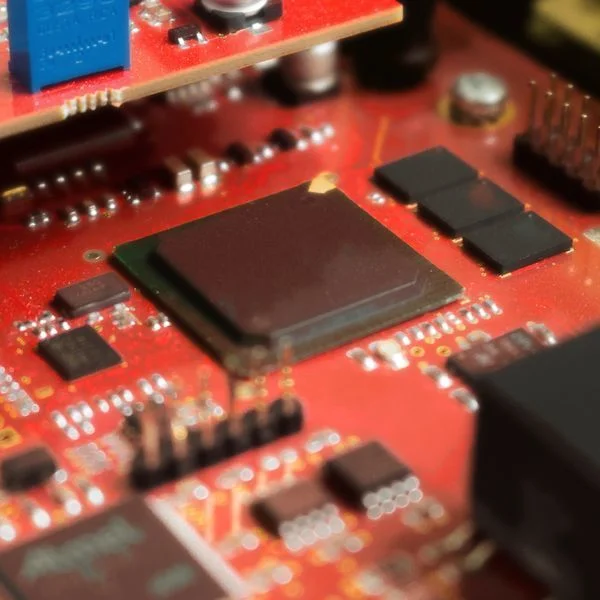 Acclaimed clocking and conversion technology
Antelope's 64-bit Acoustically Focused Clocking (AFC) jitter-management technology, used in top mastering facilities worldwide, delivers some of the most analog-sounding audio conversion we've heard here at Sweetwater. Expect vast stereo imaging, wide and balanced frequency response, and an uncanny sense of depth and dimension. Discrete 4 features two word clock outputs so you can distribute this rock-solid reference signal to your other digital gear, keeping everything in perfect sync.
Comprehensive monitoring section with 4 headphone mixes
Discrete 4 has a comprehensive monitoring section that lets you create up to four individual headphone mixes for band members, complete with FPGA FX. Set up various tracking scenarios and save them as presets for easy recall. Discrete 4's front panel features an assignable volume knob to control the level of your main monitors and the individual headphone outputs. Keeping an eye on your levels is easy, thanks to Discrete 4's front-panel metering.


A rapidly growing audio interface platform
With Discrete 4, you can save and load AFX presets and exchange settings with the entire line of Antelope Audio FPGA-equipped audio interfaces. This allows you to share your FX settings with other Antelope users, or use professionally programmed FX chains in your projects. It's also great for transferring settings back and forth between your studio and mobile rigs.
Antelope Audio Discrete 4 Features:
Thunderbolt/USB audio interface, 24-bit/192kHz, for Mac and PC
4 console-grade preamps with a fully discrete design
Accusonic modeling emulates classic microphones and preamps in real-time
Built-in FPGA FX deliver spot-on models of vintage processors
Acoustically Focused Clocking (AFC) jitter-management technology yields amazing analog-sounding conversion
2 word clock outputs keep all of your digital gear in perfect sync
Comprehensive monitoring section
Create up to four individual headphone mixes
AFX presets are compatible with the entire line of Antelope Audio FPGA-equipped audio interfaces
Discrete 4 app for iOS/Android provides remote control of your parameters